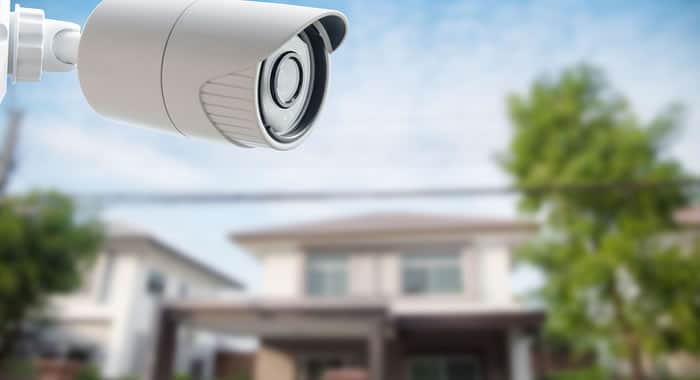 Upgrading Your Old Or Existing Alarm System
Home alarms and security system technology keeps getting better every year.  If you have a security system in your home or building that is several years old it might be time to consider a system upgrade.  But how do you know if it's really time?
If your home security is important to you it's a good idea to keep your system on the cutting edge.  Whether you want to upgrade a few aspects of your system such as better, higher quality cameras or you'd like to completely replace an aging security system it's important to stay-on-top of the technology so your alarm and security system can continue to protect your home, your family, and your belongings.
Consider Replacing Low Resolution Cameras
It's not uncommon for a burglary or vandalism to occur and get it all captured on security cameras.  Unfortunately it's also not uncommon for authorities to do nothing with the footage because of the poor quality.  It might be blurry, or out of focus, too dark, maybe it's not capturing the right angle, and more.  Camera technology has improved by leaps and bounds over the last decade and what was once cutting edge (720p) is now the lower end of the spectrum.  1080p and even 4K resolution are now the norm.
If your security cameras are old and out-dated they aren't offering any assurance or peace-of-mind.  The camera systems of today offer better resolution, wider fields of view, can be controlled or viewed using your mobile phone or computer, offer digital zoom functions, and even crystal clear night vision.
If you're security cameras are 10+ years old or were of poor quality to begin with then a camera upgrade might be a good idea to modernize your security system.
Moving From Hardwired To Wireless Technology
Most older home or building security systems are hardwired.  Meaning that your system and it's components are all connected with wiring inside of your walls, floors, or ceilings.  Keypads, sensors, motion detectors, and cameras are all connected through this wiring.  With an older hardwired system it's not very difficult for an intruder to simply cut some wiring (especially if it's exposed) and render your system useless.
Today wireless systems are becoming more and more common.  It offers better security and also better control as a wireless system can easily be controlled remotely from your smart phone, laptop, or desktop computer.  Some older systems also have wireless capability even if they've been hardwired.  Transitioning your hardwired security system to a more modern wireless technology is another great security system upgrade you don't want to overlook.
Onsite To Offsite Monitoring & Remote Monitoring
Do you only monitor your security system on-site?  This is no-longer the norm and doesn't offer the best security possible.  Criminals are getting smarter and some of them are well-equipped with the availability of advanced technology. With offsite monitoring you can get updates and alerts to your smartphone, tablet, or computer remotely, so long as you have an Internet connection.  You can arm or disarm the system, view live camera feeds, and even view previously recorded footage from anywhere.
ProActive Integrated Security can upgrade your system to have offsite monitoring capability and we also offer our own alarm monitoring service that operates 24/7/365.  Our security technicians can monitor your system and respond to threats such as fire or a break in appropriately while you enjoy doing whatever is you're doing.
Take Advantage Of Home Automation Technology
Convenience is a huge part of modern day security systems and home automation technology offers the ultimate in convenience and security.  A home automation system can improve your security, help you save on energy bills, and it's all convenient controlled using your smartphone, tablet, or computer.  All of your devices such as sensors, garage door openers, lights, thermostats, security cameras, door and window locks, can be controlled from a central location or remotely.
If you're away from the home you can turn your lights with a couple quick taps, open your garage door for the neighbor who's taking care of your pets, or even turn on the thermostat so your home is nice and cozy warm when you arrive.
There are a variety of home automation systems on the market and the beauty of it all is you can upgrade your system one device at a time or all at once depending on your needs and your budget.
If you're looking for a great home security and comfort improvement in 2019 don't overlook the addition of a home automation system.
ProActive Integrated Security Ltd.  Specializes In Security Systems In Vancouver BC
ProActive Integrated Security Ltd. is an alarm and security system company serving Vancouver and the Lower Mainland.  If you have an older security system in your home or building we offer a complimentary upgrade consultation.  We can inspect your current security system and come up with a plan to upgrade it and make it more modern and effective.  Whether you want to upgrade the quality or quantity of your security cameras, add remote monitoring, or even home automation we'll be able to offer solutions that will meet your needs and your budget.