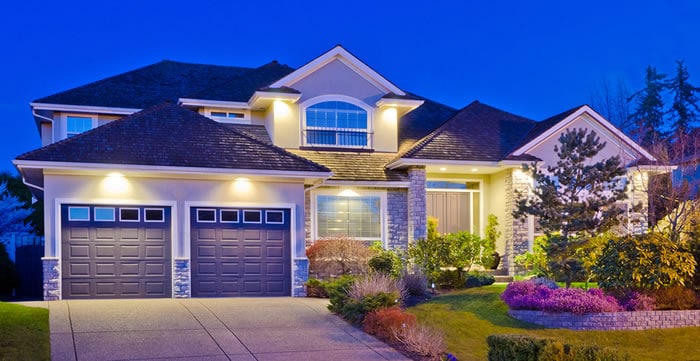 Are You Looking To Switch Your Alarm Monitoring Company?
There are many large alarm monitoring companies offering their monitoring services in Greater Vancouver.  Many customers feel that dealing with a large security company means they're going to get better, more reliable service.  This is not always the case.  While the technology is very solid among almost all of the providers it's the customer service that is often lacking.
What happens if you cannot arm/disarm your system for some reason?  Is help available immediately?
Are the people you're talking to local to your area?
Are the technicians/installers spending the time with you to ensure you know how to operate your system?
Are the technicians taking the time to explain the different options available to you?
Do they offer 24/7 monitoring with live operators?
You're paying your security and alarm monitoring company a monthly fee and you should expect the highest level of service.  This isn't a service you are buying for enjoyment, it's a service you're paying for to keep your family, your home, or your business safe and secure.
This is where smaller alarm monitoring companies can be very attractive for the home or business owner.  They use the same reliable technology as the much larger companies but they are able to provide a much higher level of personalized customer service.
Pro Active Integrated Security operates our own alarm monitoring facility and because we're a smaller company we're able to provide the personal attention and care to each and everyone of our customers, especially when they need us the most.
Our core customer base have been with us since the humble beginnings of our company and they remain loyal because we go above and beyond to provide prompt personal service to them. Troy Charters (our founder) has built Pro Active Integrated Security through word of mouth by consistently providing quality workmanship, good old-fashioned customer service, and very competitive pricing.
Why Would You Switch To Pro Active Integrated Security?
Pro Active Integrated Security is a local Vancouver based security company.  Our alarm monitoring consists of 24/7/365 burglar and fire alarm monitoring with live English speaking operators.  Our monitoring station has a list of emergency contacts to call in the event of an alarm and we are ready to dispatch the proper authorities immediately in the event of a real emergency.
We also do 24/7/365 monitoring of camera systems also known as Visual Verification at our monitoring station.  We are alerted to movement at your home or building and we can immediately monitor your cameras for potential security or safety threats.
We offer 24/7 support to our customers who need help with their alarms or security systems and we're always available to answer questions, concerns, or troubleshoot problems.
Can You Reuse Your Old Security Equipment If You Switch?
Yes, absolutely.  For most of our customers looking to make a switch it's a fairly simple process and we'll be able to handle most it for you.  The only problems we might face is if your security system is old and based on obsolete technology or if your security system is proprietary technology that cannot be monitored by anyone else.
We do not sell proprietary equipment that locks our customers into a specific monitoring provider.  We sell and install alarm and security systems from 2Gig, Honeywell, and HKVision which can be monitored by all alarm companies should a customer ever feel the need to switch.
How Do You Switch To Pro Active Integrated Security?
The first step is to schedule a time to speak with us.  We need to understand your specific needs in an alarm and security monitoring service before we can help.
We need to know things like:
The layout of your particular building or property you want monitored.
What type of security or alarm equipment is currently installed.
Do you need additional equipment or technology upgrades?
If we're a good fit for your needs the next step is an on-site visit from one of our expert technicians so they can assess your needs and equipment so we're in the best position to serve you.
With Pro Active Integrated Security our number one goal is building relationships with long-term customers.  We have no interest in selling you equipment you don't need or want.  Our primary focus is ensuring you, your family, and your property are safe and protected.
If you're considering a switch from your current alarm monitoring company give us a call (604) 522-2121 or fill out our contact form and we'll be getting right back to you.