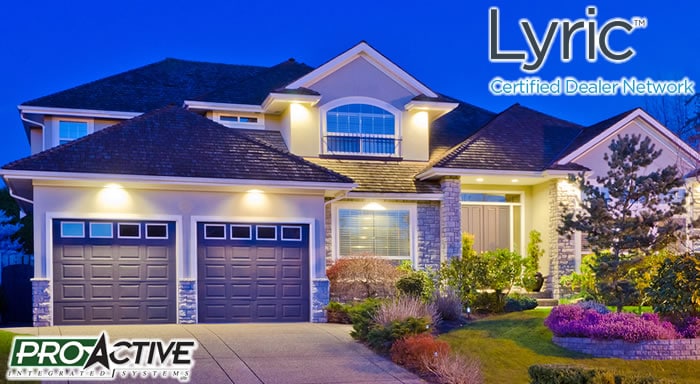 Honeywell Home Automation Installer Greater Vancouver
We specialize in Lyric Home Automation System Installations
How would you like to come home to a house that was the perfect temperature when you arrived?  What about lights that were smart enough to power up when the sun goes down and dim themselves when it starts to rise again?  How about unlocking your door from your smart phone, or monitoring security cameras from afar?  Lyric by Honeywell offers the homeowner a wide variety of home automation and security integration solutions.
ProActive Integrated Security Ltd. is a full service home automation sales and installation company serving Greater Vancouver and the Lower Mainland.  We are dealers and installers for Lyric by Honeywell and we specialize in the careful planning, installation and setup of Lyric home automation systems.  Whether you'd like to control your lights while you're at work, open the garage door for the kids, or keep your house the perfect temperature, we can setup a Lyric home automation solution to compliment your lifestyle.
Honeywell Home Automation & Security Systems
Automate and control thermostats
Automate energy management
Lock and unlock doors
Open garage doors
Freeze and flood alarms
Motion sensing systems
Control ceiling fans
Open and shut window shades
Security and video surveillance integration
Why Choose ProActive Integrated Security Ltd.?

When you choose to place the installation or service of your Honeywell home automation or security system into the hands of ProActive Integrated Security Ltd. you're partnering with a local team of dedicated and knowledgeable technicians who take the safety and security of your home or business seriously.  You can count on us to be there 24 hours a day, 7 days a week, 365 days a year.  We might not be the biggest, but we are certainly one of the best!
If you'd like to request an estimate for a Lyric home automation or security system from ProActive Integrated Security Ltd. please give us a call (604) 522-2121 or fill out our contact form and someone will get right back to you.